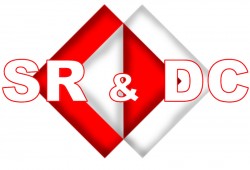 SRDC Ltd. (http://www.srdc.com.tr) is a spin-off company of the Middle East Technical University (METU), Software Research and Development Center (http://www.srdc.metu.edu.tr/), located in the METU's techno park.  SRDC enjoys strong backing from METU for transferring the RTD efforts of the university to the industry and the government. The company has extensive expertise in large scale software development, eHealth, semantic Web technologies, Interoperability Standards, eBusiness and Internet technologies. The company is providing consultancy to the Ministry of Health in Turkey for the National Health Information Network (NHIN), Turkey and the Revenue Administration of Turkey for the development of the eInvoicing Profile of Turkey.
The SRDC Team is very experienced in developing Service Oriented Architecture based semantic interoperability solutions for the eHealth domain, and has successfully demonstrated such an example semantic interoperability system in the ARTEMIS Project (http://www.srdc.metu.edu.tr/webpage/projects/artemis/). In addition to these, the SRDC Team has successfully implemented a Clinical decision support system automation based on semantically enriched clinical guidelines within the scope of SAPHIRE project (http://www.srdc.metu.edu.tr/webpage/projects/saphire/), and currently coordinating the iCARDEA Project (http://www.srdc.com.tr/icardea/) to develop an intelligent platform for personalized remote monitoring of the cardiac patients with electronic implant devices.
Apart from these, SRDC is also carrying out research in semantic web domain: in IKS (http://www.iks-project.eu/) project, SRDC is developing a semantic persistency layer (as a triple store) for Content Management System Industry. In iSURF Project[1] (currently coordinated by SRDC), SRDC developed Interoperability Service Utility (ISU) for the semantic mediation of Electronic Business Documents.
The team is also experienced in providing security and privacy solutions for eHealth infrastructures: SRDC has published a white paper on "Implementation Experiences on Integrating Healthcare Enterprise Cross User Authentication (XUA) and Basic Patient Privacy Consents (BPPC)" in an effort to address some of the unresolved issues in identity management and patient consent in the eHealth area.
SRDC Ltd. (Turkey) has extensive RTD work on eHealth including:
SRDC contributed to the development of National Health Information Network (NHIN) of Turkey as a consultant to the Ministry of Health, Turkey. NHIN, Turkey is based on the HL7 CDA R2 standard and uses HL7 Web services profile to communicate the CDAs.
SRDC Ltd. has also developed a simple code mapping API for the Ministry of Health, Turkey based on UMLS/KS to expose the proprietary interfaces of their Health Coding Reference Server.
SRDC has also developed semantically enriched Web services for eHealth interoperability, a message exchange framework for providing the interoperability of HL7 v2.x messages with HL7 v3 messages, tools for providing clinical statement interoperability in Electronic Healthcare Records (EHRs) and semi-automated deployment of clinical guidelines.
For more information, visit the website of Software Research and Development and Consultancy: http://www.srdc.com.tr